Dieser Artikel ist auch verfügbar in: German
Step 1: Open your Google Drive
Open your Drive documents in Conceptboard and centralize the entire discussion and feedback process. A new board will be created based on a current snapshot of your Google Drive document.  Open Google Drive and click on the  '+' in the right panel.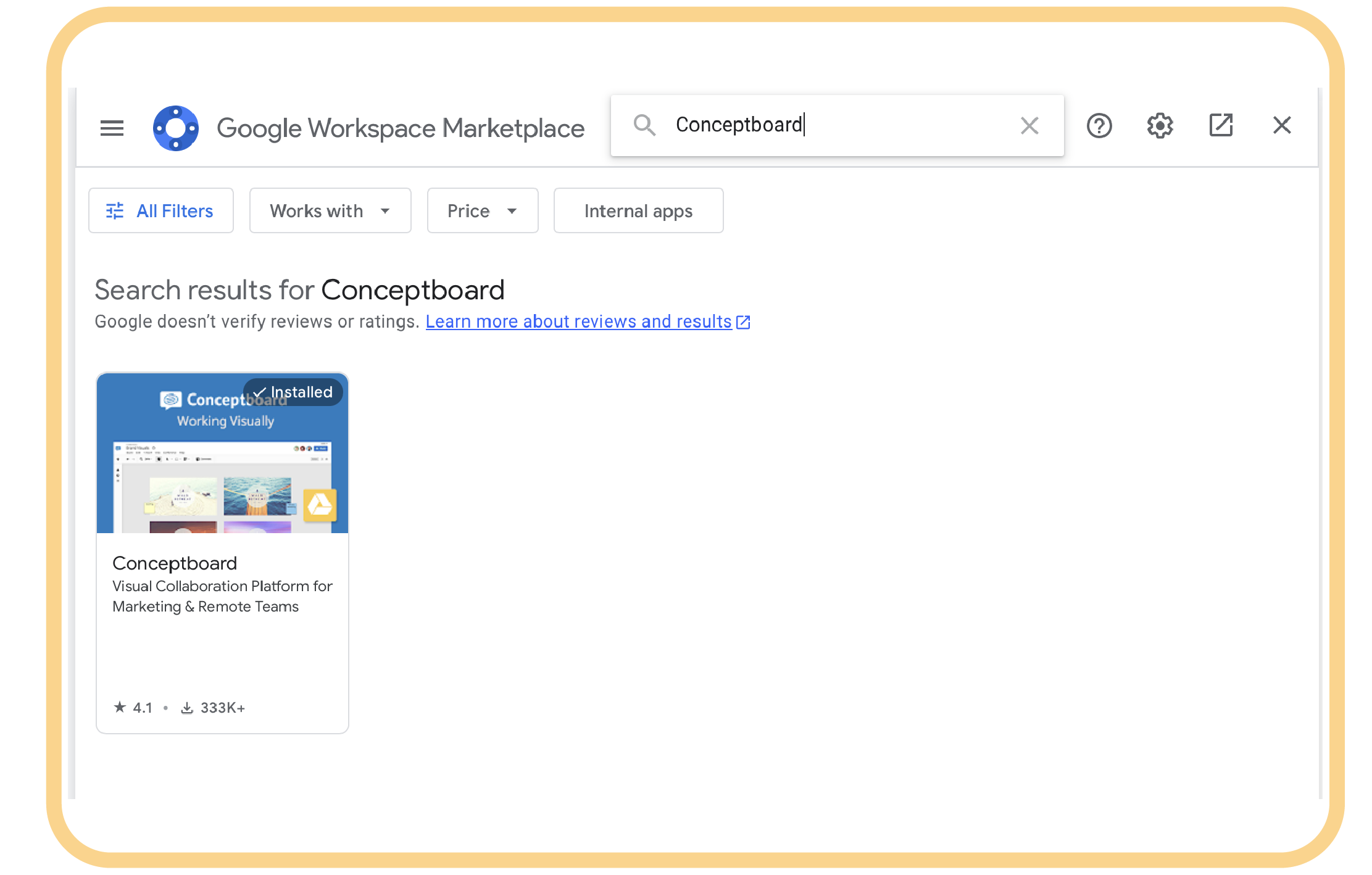 Step 2: Search and Install Conceptboard
A window will pop up where you can look for different Google Drive integrations. Search for Conceptboard and install the result you get.
Step 3: Allow Access for you Conceptboard App
After the extension will be installed a Tab will appear which will ask you to give access to your Google Drive documents. You have to hook all the last 3 options in order to be able to open your files in Conceptboard.
Step 4: Choose the Document
The extension was successfully installed. Now you are good to go! Choose the document you want to open on your board. Press on the 3 dots in the right upper corner of the document. Choose 'open with' and choose Conceptboard.
Step 5: New Board Created
A new board will be created based on your document. The document will be already placed on that board and you can start working on it.