Dieser Artikel ist auch verfügbar in: German
Import boards directly to Tabs with ease
Add existing boards or create new ones in a Tab within your Channels. Access all your projects without ever leaving MS Teams!
A collaborative online whiteboard within Microsoft Teams
Jump into a board along with your team and visualize projects, brainstorm or present ideas on an infinite canvas. Create a virtual workspace within MS Teams with Conceptboard.
Centralize your design collaboration on Conceptboard
Import artworks and designs directly into a board. Make changes on the fly, co-create in real-time & gather feedback in context alongside video calls, chats, and tools you're already using on Microsoft Teams.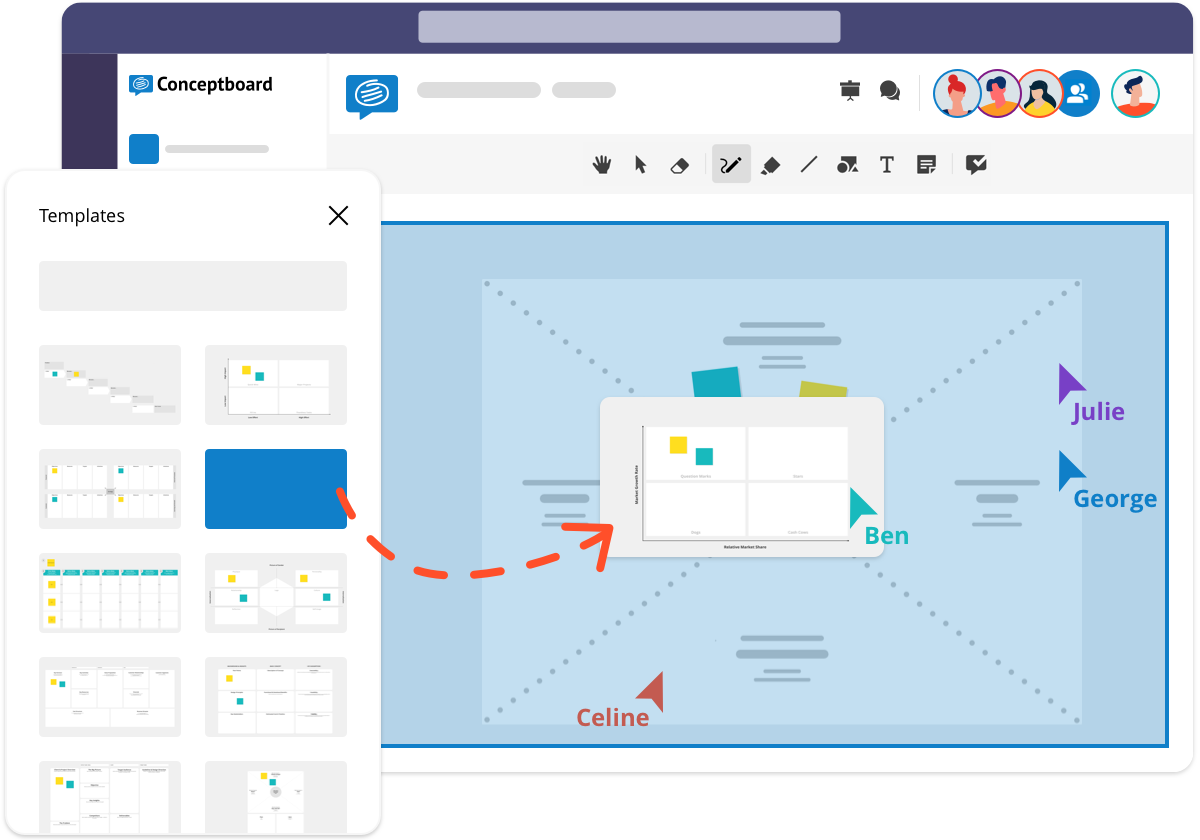 Visually represent concepts, identify patterns & create frameworks inside your Tabs with our library of ready-made templates.
Brainstorm, share ideas and bring them to life without leaving MS Teams with sketches, shapes, arrows, sticky-notes and more.
Stay informed!
Get the latest Conceptboard news, product and feature updates, new templates, event invitations or surveys.