Dieser Artikel ist auch verfügbar in: German
Conceptboard Cloud Hosting Edition
A new home at lofty heights
Conceptboard Cloud Hosting Edition – secure, fast and with no limits on cloud 7
Time brings change. Change, as time told, is going in the digital direction. Businesses heavily rely on their online presence to attract customers, generate revenue, and want to remain competitive.
Cloud Hosting grew over the last few years to what is now a game-changer in the industry, offering plenty of advantages for businesses of all sizes.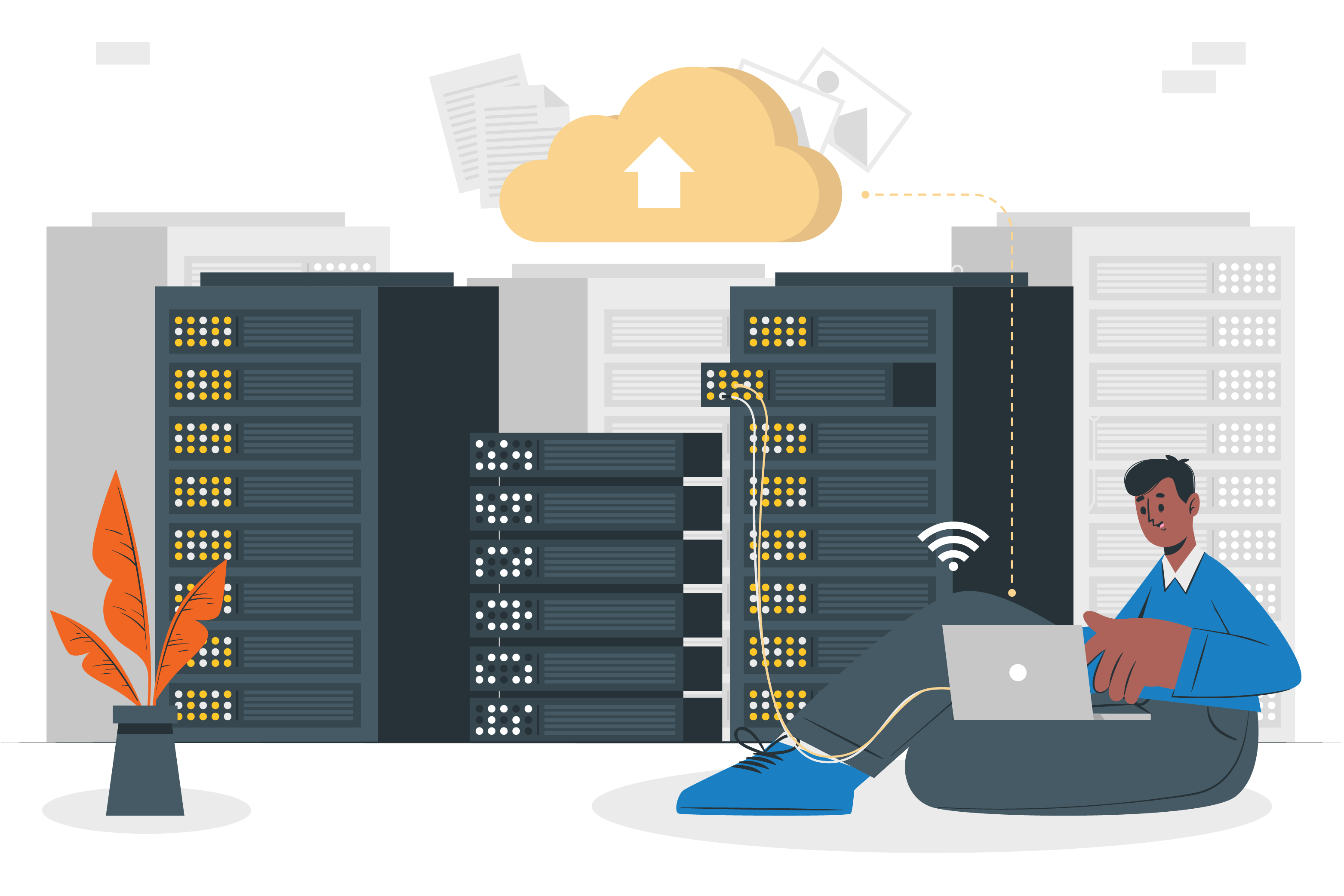 The Cloud, as the name suggests, is something you can't touch, in this case, not even see. The term refers to a network of remote servers, which are hosted on the internet. They are used to manage, store and process data.
With Cloud Hosting, individuals are enabled to access their resources and services over the internet. Fast and secure.
Why is Cloud Hosting better?
Cloud Hosting comes with many benefits to what once was a slow and clunky service
Scalability
No more room for more data? No problem! Cloud resources can be easily scaled up or down, all depending on what demand your company is experiencing. Whether there's a sudden spike in website traffic or expanding your online presence, you're able to scale up your data storage resources seamlessly.
Accessibility
You are set, you just need an internet connection. That is why Cloud Hosting is ideal and convenient for remote work and collaboration. For this, it doesn't matter which device you're using, everything can access the data.
Secure
Data security is always a top priority for businesses hosting websites and applications online. Cloud Hosting offers robust firewalls, regular data backups and encryption protocols. Moreover, Cloud Hosting offers due its different locations redundancy and disaster recovery options.
Reliability
The more, the merrier. With its multiple interconnected servers, cloud hosting ensures high performance and reliability for your website or application. By distributing the workload across a network of servers, it minimizes the risk of downtime and latency issues. This is why Cloud Hosting is ideal for data storage.
Conceptboard combines its high security app with the best cloud hosting options for your data. Embrace this today and take your online business to new safe and secure heights!
Find out more about our other hosting options
Data Center Edition
Your own server – your own data – full privacy. The data center solution enables the operation of Conceptboard via self-hosting in your own on-site data center. With full control. We will gladly support you with the setup and configuration.
Dedicated Server Hosting
The advantages of a dedicated server are the flexibility and freedom that it offers. With the support of your own domain, we guarantee the fastest loading times and maximum stability of our service without capacity limitations.