Dieser Artikel ist auch verfügbar in: German
Conceptboard as Data Center Edition. Highest protection and control on site.
Conceptboard Data Center Edition – Your private cloud solution within your local corporate network
Safe and intuitive. The digital whiteboard as a newly developed on-premises solution on your own server. ISO 27001 certified.
Conceptboard data center edition hosting offers the ideal ISO 27001 certified on-site solution for companies, organizations and institutions with special requirements for their own software operation. On-site hosting means that the highest security standards can be guaranteed without restriction. You retain full control over the infrastructure on your own servers at all times – without compromises. We are working towards certification and recognition by the BSI.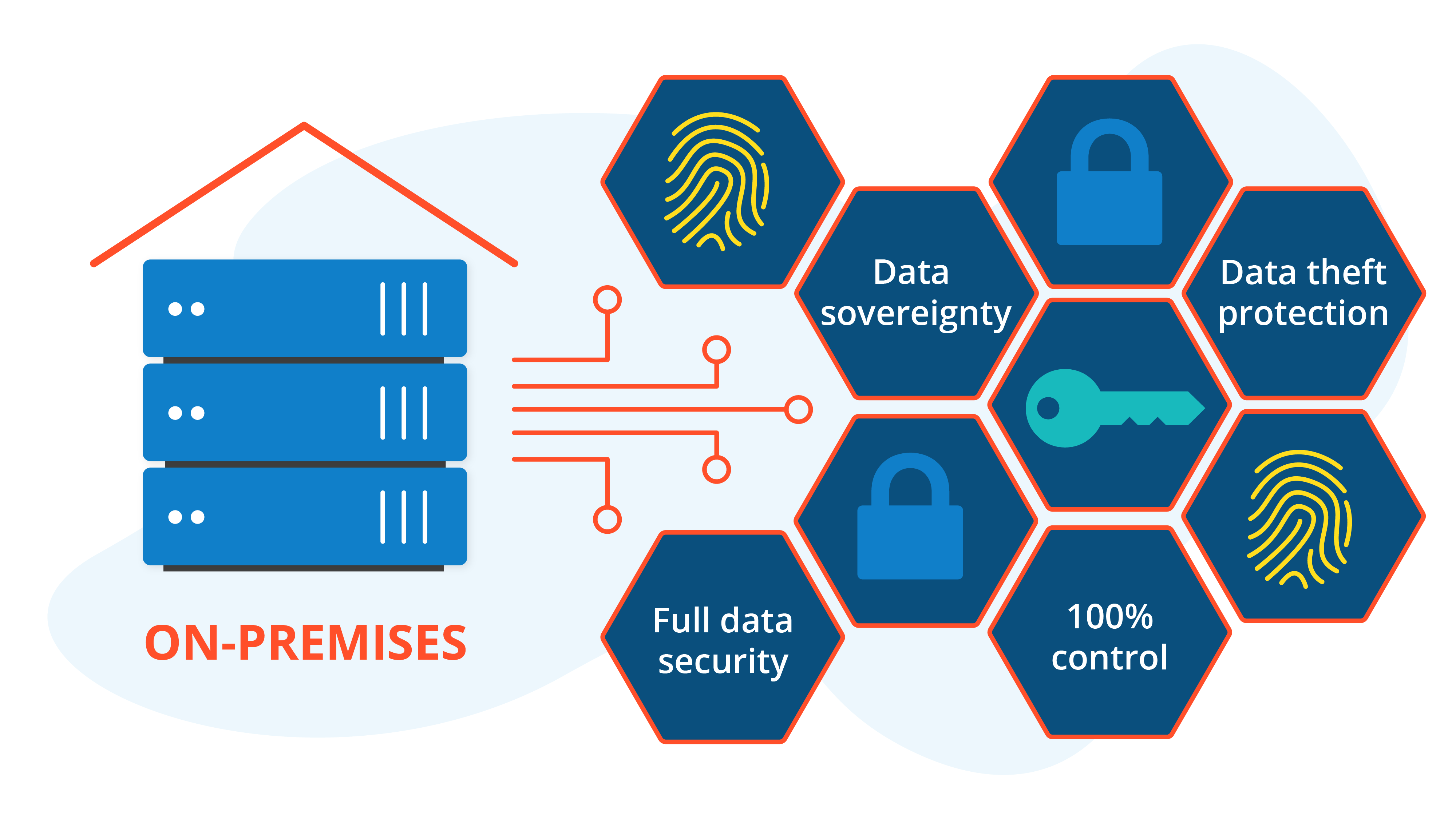 Advantages of Data Center Edition
Control
You have complete control over all data and decide who gets access. The operation of the software is your responsibility.
Data protection
You keep all data in your own data center and meet the legal data protection regulations. Third parties do not have access to your data.
Flexibility
You remain independent and flexible. Access to the software and its data is always guaranteed in your own network, even without internet access.
Support
We support you with the implementation and setup on site. Even after that, we are there for you as your personal contact person.
Integration
The license-based software can be integrated more deeply into your own infrastructure and linked to other programs.
Data Center Edition is immediately ready for use
Implementation on your own server, on our server, with a third party of your choice or in your own data center – no problem, we make it possible. We also support you with the individual setup.
Implementation in a data center edition environment
Onboarding and individual training measures
Customized Service Level Agreement (SLA)
Support during, and after implementation
Including the new single sign-on (SSO) component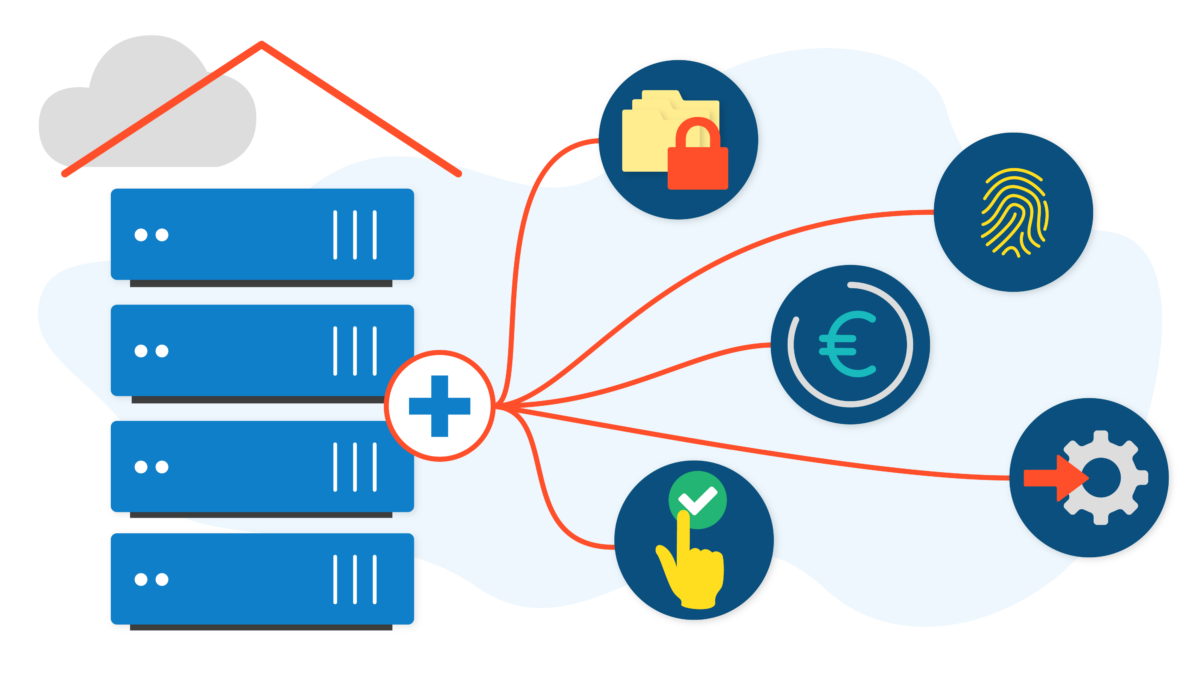 Our data center edition integrated in your data center
As a pioneer of digital online whiteboards and pioneers of virtual collaboration, we have been offering our brand new professional data center edition, in addition to our GDPR-compliant cloud solution, since 2017. Our premium hosting is based on the latest technical standards and is constantly being developed further.
The entire range of functions, as well as all technical innovations and security standards of our public SaaS application, were adopted for the new generation of the private cloud. Through regular updates, we ensure that our cloud and data center edition customers are always up-to-date in terms of security and functionality.
With Conceptboard data center edition full control of your data. Anytime and in a safe place. Tailor-made to the requirements of leading companies and institutions from all areas, we offer the highest security and data protection for virtual collaboration in digital teams. More than two million users already trust Conceptboard: with good reason."
Who is data center edition for?
The new Conceptboard data center edition is the ideal solution for companies or institutions that value maximum security. When dealing with sensitive data, there are also special requirements for data security and data sovereignty that must be considered.
Companies and institutions that depend on working with ISO 27001-certified manufacturers and providers will find the right partner in our Conceptboard Premium Hosting.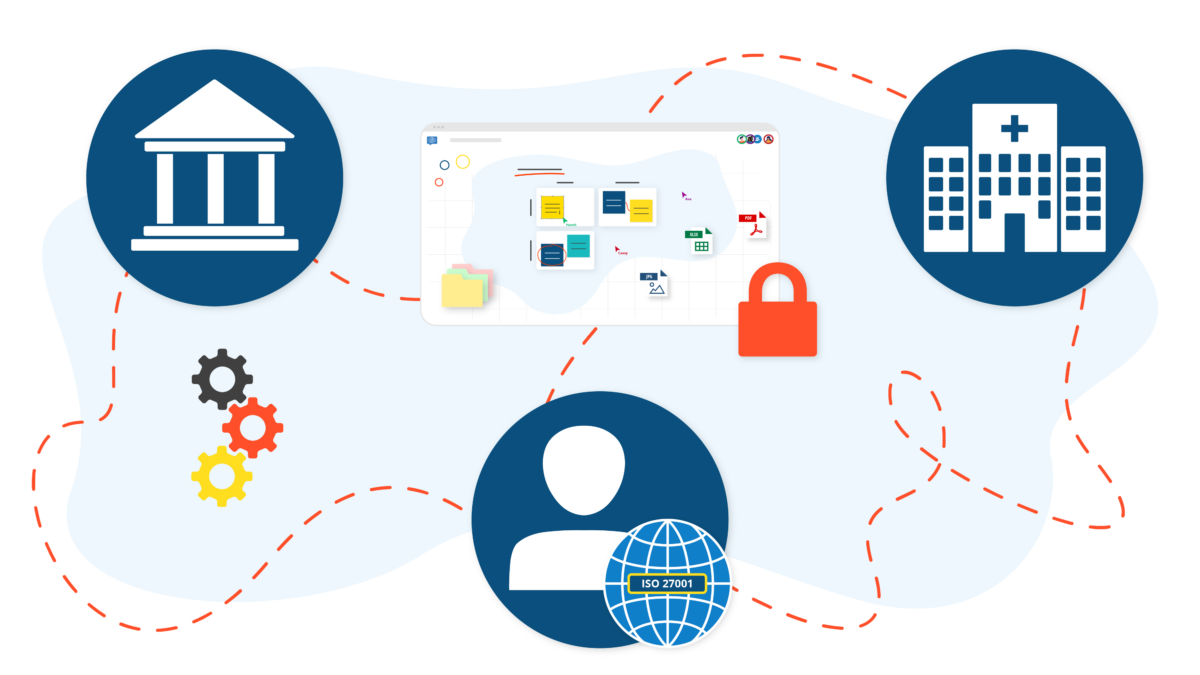 Implementation in closed network
Our on-site premium hosting enables our customers to work with Conceptboard in an "air-gapped" network-independent manner and to easily migrate boards to other environments.
In particular, (partial) government organizations or their service providers who work in their own networks and are not connected to the public Internet or operate entirely outside of accessible networks can use one or more Conceptboard data center edition tenants for themselves, for customers and other partners in this network or use Conceptboard "air-gapped".
Full flexibility and security
Thanks to compatibility between our data center edition version and our public/dedicated SaaS solution, there is even the possibility to work partly over public internet (e.g. with partners) and partly exclusively air-gapped within an organization. The boards can also be migrated offline to another environment.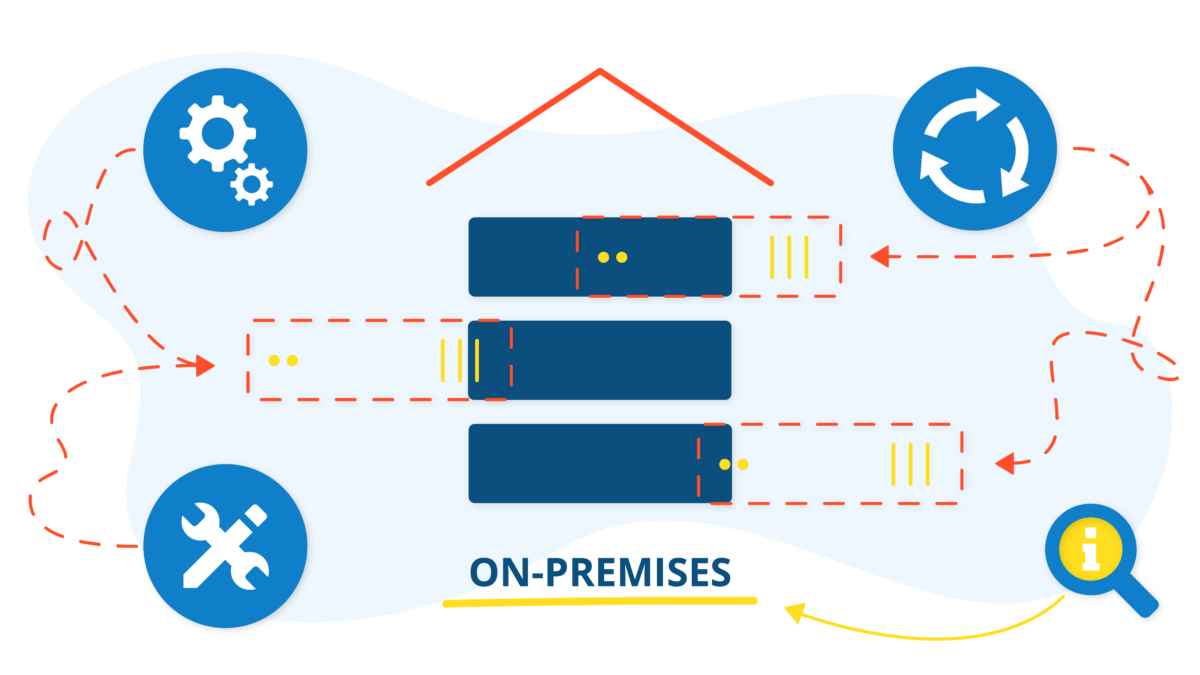 What is Data Center Edition Software?
Data center edition describes a licence and usage model for server-based software that the customer installs on-site in the company's own IT environment. When using data center edition software, the customer has full control over the infrastructure and responsibility for the data. In contrast to cloud computing, the software is used exclusively via the customer's own hardware.
What is Data Center Edition?
Data center edition refers to the location and operation of software directly on the customer's own private cloud. Data-sensitive customers relocate the operation of software to their servers in their own data center, and thus decouple the software from the provider's infrastructure. Access to the protected area is possible via a desktop application or a web-based user interface.
Deployment and Implementation
Conceptboard consists of an OCI compliant bundle of all container images required for operation, corresponding deployment instructions and a manual for further operation.
In the basic configuration, the application is on the following infrastructure components:
s3 compatible data storage
postgresql database
smtp/email servers
kubernet cluster
Deployment takes place remotely and can be implemented either with access to the public Internet or as a solitary solution "over the air". Our experienced team will support you with the implementation.
Already kubernetes ready? We are happy to support you in the process – please speak to our team.
Your personal contact is a matter of course for us.
Our service offerings include enterprise account support, with a dedicated Customer Success Manager and training for successful onboarding of administrators and end users. As part of the rollout, we are also available to our data center edition customers with best practice workshops and methodical training courses for key users and multipliers. Tailor-made SLAs can be agreed upon separately.
Stay informed!
Get the latest Conceptboard news, product and feature updates, new templates, event invitations or surveys.