Improve Customer Experience with a Customer Journey Map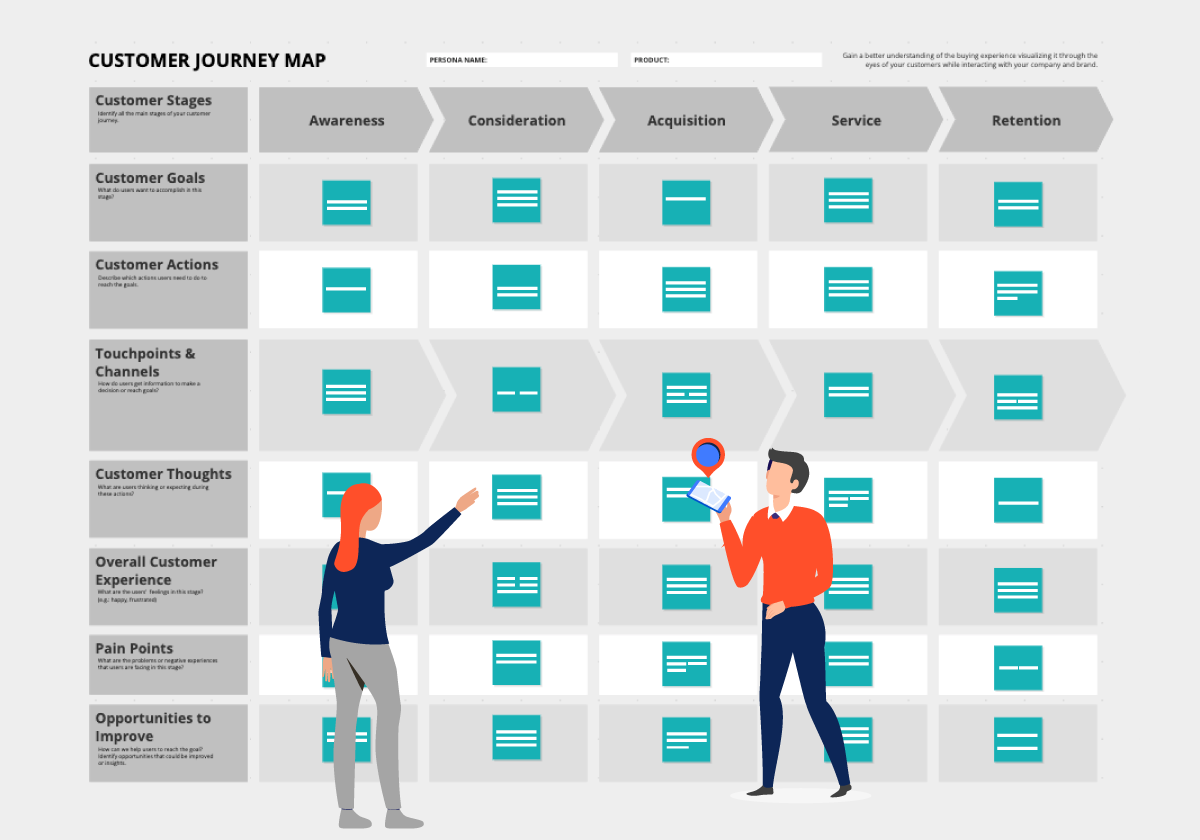 Highlights
The customer experience has never been more important than it is today, and is only going to continue to grow. A Walker study found that by 2020, customer experience will overtake price and product as the key differentiator between competitors.
So what is customer experience? Put simply, it's the impression your customer is left with after they've interacted with your brand. Customers interact with brands at multiple touchpoints before and after making a purchase, and these all contribute to either a positive or negative experience.
So, if you're in the 50% of the organizations planning to invest more in customer experience innovations this year, the first step is identifying these key touchpoints on your customers journey. Once you've identified those touchpoints, you can begin to improve each of them and ultimately improve your customer retention.
What is a Customer Journey?
A customer journey is like a roadmap that highlights all the experiences that a customer has when interacting with your company. This journey documents the full experience of being a customer, from initial awareness all the way through to post-purchase retention and every side-step, backtrack and hurdle in between.
Places where the business and the customer are interacting with each other are often referred to as touchpoints. Whether you have a bricks-and-mortar store or an online business, you will have many touchpoints along their journey.
For example, some of the touchpoints for a customer visiting an e-commerce store might be:
Magazine ad
Website visit
Social media post
Targeted ad on social media
Purchase
Post-purchase email
Live chat on website
Creating positive feelings for your customers all boils down to ensuring that they have an equally great experience at all these moments. Just one negative experience can undo other positive experiences throughout the journey.
Understanding the customer journey becomes much easier when laid out visually. This is where a customer journey map comes into play.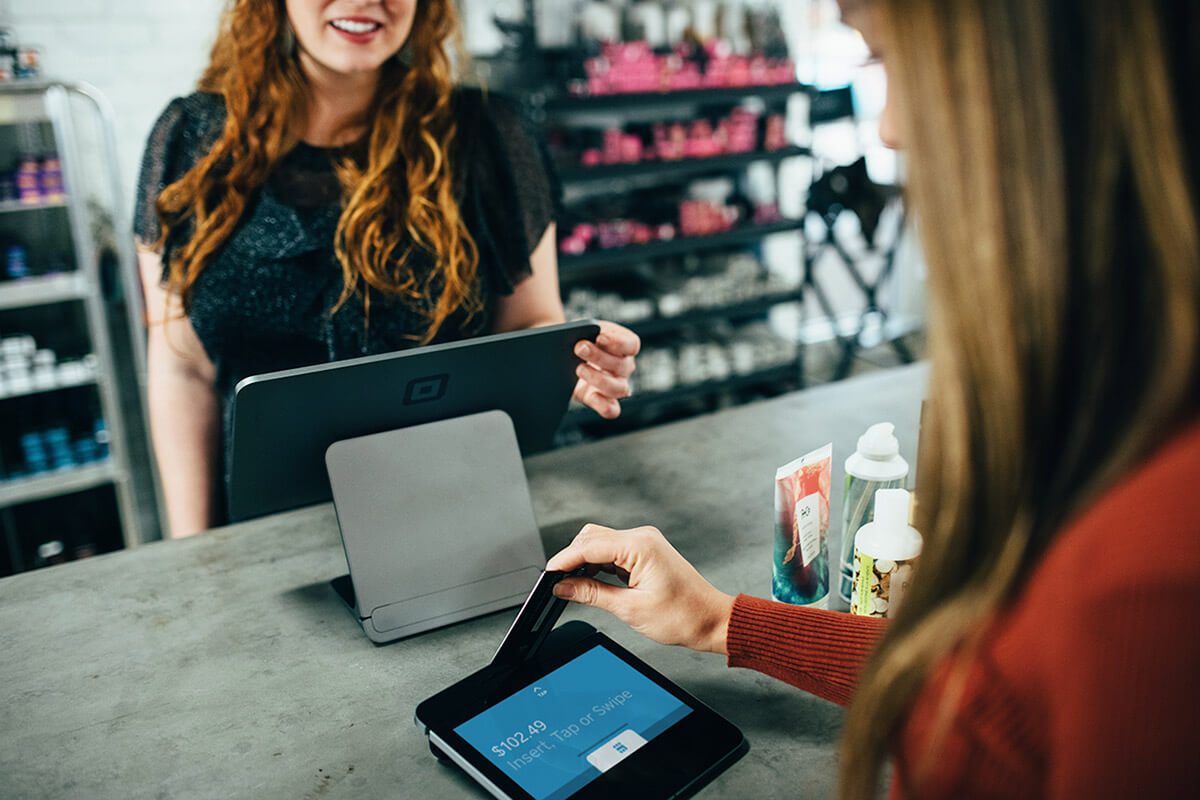 What is a Customer Journey Map?
The Customer Journey Map is a visual story-telling aid that follows the experience of customers. You can gain a better understanding of the buying experience by visualizing it through the eyes of your customers while interacting with your company and brand.
At each touchpoint, the map should illustrate how the customer's attitudes and feelings change.
This information can be sourced from customer satisfaction surveys, customer support tickets and emails, product or feature requests, group discussions or from staff who deal with customers regularly.
While there are many ways to format a map, there are five important details they should all include:
Persona: Identify your ideal customer and base the map on this persona.

Stages: Specify which stage your customer is in: Awareness, Consideration, Acquisition, Service or Retention. Their needs and thoughts will very greatly across each stage. 

Emotions: Points that illustrate the users' feelings, thoughts and pain points throughout the journey(happiness, frustration, etc)

Touchpoints: The users' interaction throughout their experience; showing exactly what they are doing at the moment and on which channel.

Opportunities to Improve: Conclusions based on making improvements to help users reach their goals.
How should I use a Customer Journey Map?
There are many benefits of creating a customer map. From an internal perspective, the exercise of collaborating on a Customer Journey Map with your team is very important so everyone can understand the needs and feelings of the customers better. This will encourage your employees across all departments to think outside of the box when it comes to customer experience and improving your service.
From the customer side, it's pretty clear. By identifying your crucial touchpoints, you have taken the first step to improving customer satisfaction and earning loyal customers.
Key areas such as website design (UX), payment options, email communication, call-centre or email support and post-purchase follow up are some of the memorable moments for your customers. By identifying what they do and how they currently feel in these situations, you can work on improving them.
By putting yourself in your customer's shoes, your business will have a better understanding of your customers likes and dislikes, what they are having trouble with, and what doesn't work for them.
Based on this rationale, you can't deny the importance of a customer journey map. Thus, we've created the following steps for crafting a map to help your company prosper.
Preparing to complete a Customer Journey Map
Step 1: Information Gathering
It's important to use information you've already gathered through user research or feedback surveys. This will ensure that results are based on facts rather than hunches and loose deduction. If you find that your data is lacking, delay your mapping until you have collected some more relevant, complete data through surveys or staff feedback.
You can then begin working on identifying:
Key touchpoints at each of the five stages
Preliminary insights and feedback
List of actions performed by your customer
Step 2: Create a User Persona
A user persona is a fictional character that represents the goals and behaviors of your average user. If you need some more information have a look at our customer persona article. You should include basic demographic information, as well as a description of their needs and goals, uses of your products, and pain points.
Step 3: Begin mapping
It's important to consider the five main stages of your customers journey: Awareness, Consideration, Acquisition, Service and Retention.
During the pre-purchase Awareness and Consideration phases, you should consider touchpoints such as advertising, social media, blogs, website, FAQs, review sites and emails. Pro tip: Run a quick Google search of your business to see all the pages that mention you. Then check your Google Analytics to see where your traffic is coming from.
During the Acquisition and Service phases, look at everything from homepage layout, customer service, personalisation, chat-bot interactions, payment options, packaging, postage, product quality, load speed and price.
In the post-purchase Retention stage, it's important to consider touchpoints such as loyalty emails, reviews, social media posts, returns or faulty items process, customer service staff, renewals and insurances.
Completing a Customer Journey Map
We've done the hard work for you and created a simple, easy-to-use Conceptboard template that you can use as a base for your own Customer Journey Map.
As you can see, the carefully designed map template features the five key stages on the customer journey: Awareness, Consideration, Acquisition, Service and Retention.
Within each of these stages, you should consider the following questions in order to fully understand your customers.
Customer goals: What do users want to accomplish in this stage?
Customer actions: Describe which actions users need to do to reach the goals.
Touchpoints and Channels: How do users get information to make a decision or reach goals?
Customer Thoughts: What are users thinking or expecting during these actions?
Overall Customer Experience: What are the users'  feelings in this stage? (e.g.: happy, frustrated)
Pain Points: What are the problems or negative experiences that users are facing in this stage?
Opportunities to Improve: How can we help users to reach the goal? Identify opportunities that could be improved or insights.
Because the customer journey is not a linear journey from A to B – buyers often take a back and forth, cyclical, multi-channel journey – the map can be hard to visualize. The key thing is to accurately follow the movements of a customer. Knowing this information and being able to communicate it visually will greatly improve not only the experience of the customer, but also your products and services.
Most importantly, now you've made a customer journey map in Conceptboard, share it with your marketing and sales departments, customer service staff, managers and key stakeholders. Basically, anyone who is involved with these touchpoints and has the ability to act on this information to improve your customers experience.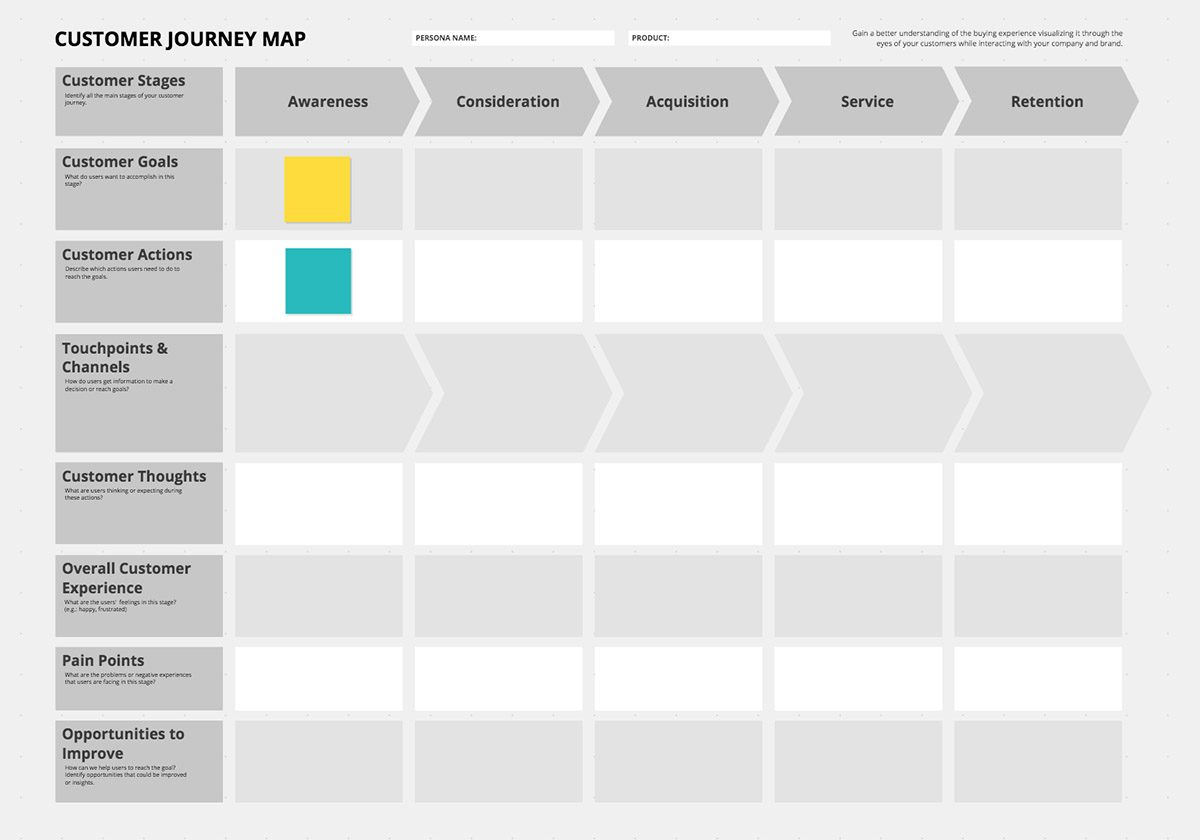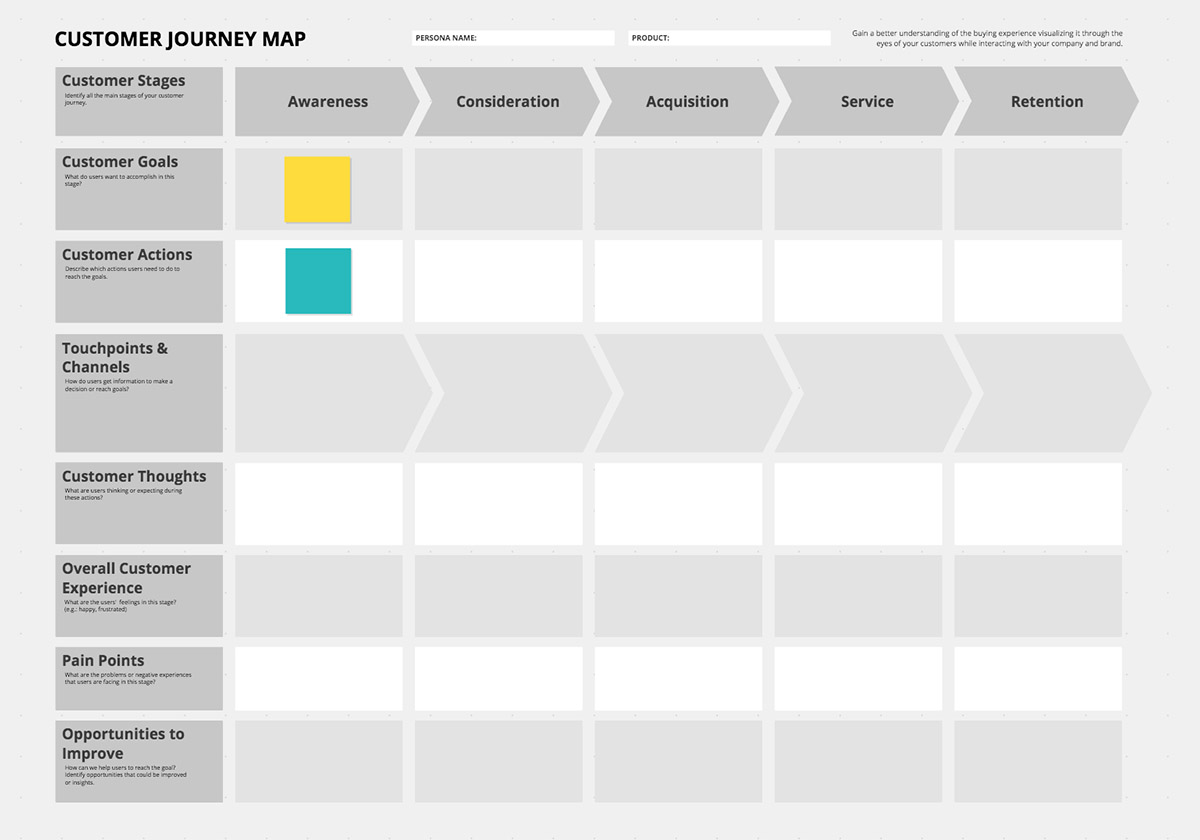 If you're interested in learning more about customer experience, take a look at our articles on The Customer Persona and Customer Empathy Maps.