Discover our newest whiteboarding feature available in Conceptboard: Connecting lines – an extension of the existing line tool! Using Conceptboard you are now able to connect lines to shapes, sticky notes or comments, while collaborating with your colleagues in real time. To further help you understand how the new functionality works we have highlighted three use cases where connectors can help you organize your ideas, concepts and information.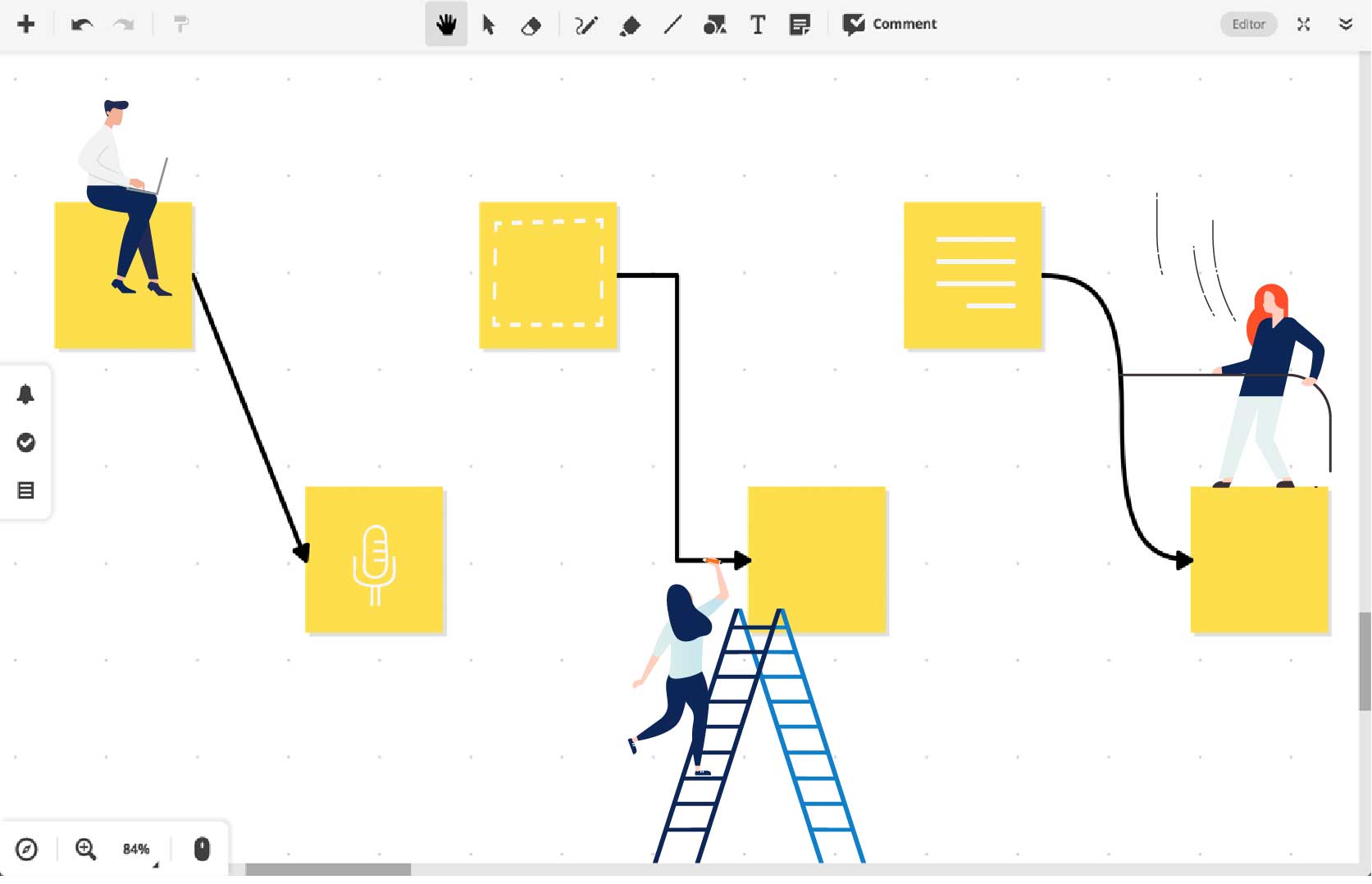 Mind Maps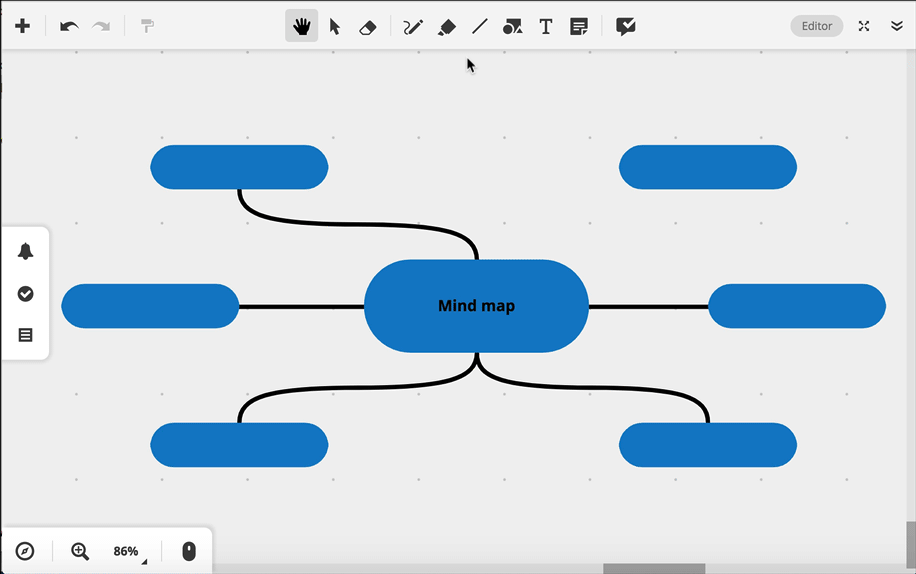 Whether you are trying to lend some structure to chaotic brainstorming sessions, consolidating research from multiple sources or just generating creative ideas, mind maps can be a great tool to help organize your thoughts. It is also a powerful, engaging way to showcase information in an organic, non-linear manner. After all, that's how the mind works! Use our new curve lines to make innovative mind maps and discover patterns and connections you didn't think existed!
Organizational charts
If you have ever worked in a mid to large scale organization, you know how complex they can be. Organization charts or Org charts are an easy way to visually represent any organization and understand hierarchies, relationships and the overall company structure. Org charts are just one application of our linear connectors so everyone knows who to chase for their next approval!
Flowcharts
As the name implies, flowcharts are best used to represent a workflow or process. Commonly used to visually represent the sequence of steps in an algorithm, these diagrams are a simple, yet elegant tool to break down a complex process. Use our elbow lines to create your own flowcharts and never miss a step! To start right away,  you can also use the following flowchart building block.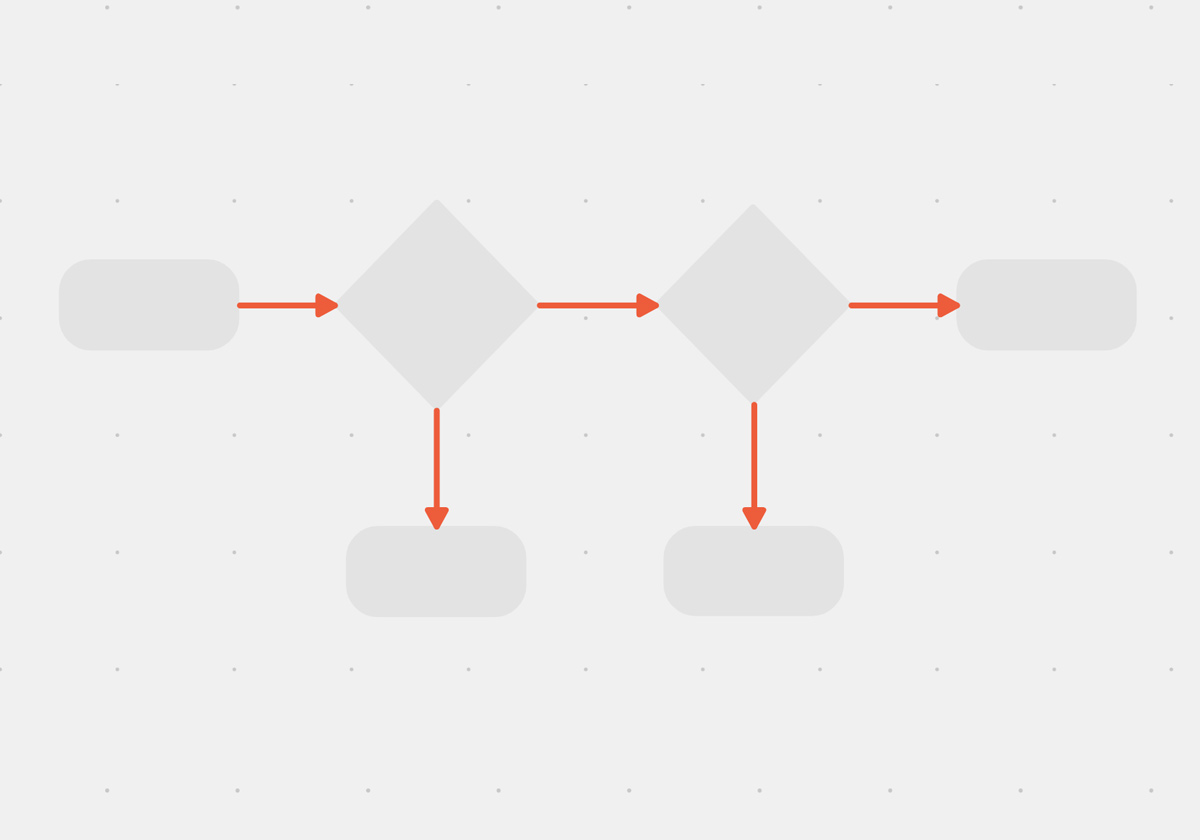 Thanks to our new update you will quickly see how a huge amount of information will come together in a clean, organized, and informative picture. It makes your tasks easier, while also making your key points easier to understand and memorable. Additionally, visually laying out your project will also make potential problems and complexities visible in an instant.