How to manage visual tasks with Trello and Conceptboard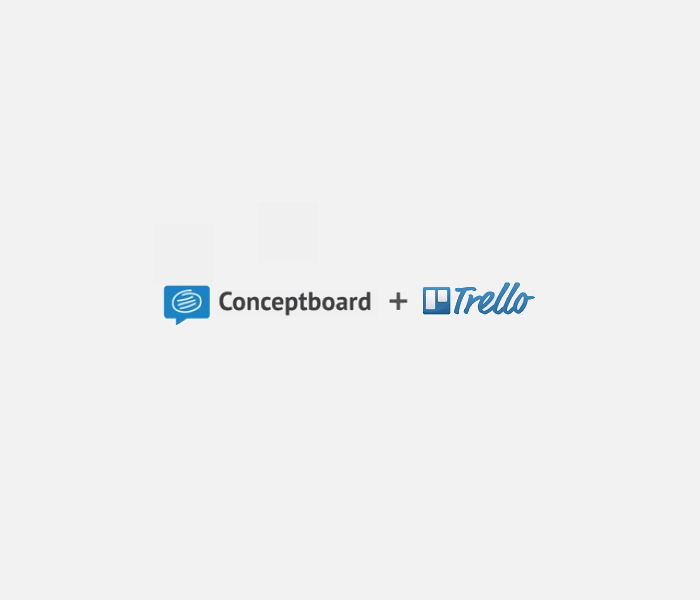 Highlights
With our Trello integration into Conceptboard, all the tools needed for a constructive flow of communication within your team are directly in front of you.
Here at Concepboard, we use the integration regularly to create tasks from visual feedback which reduces miscommunication between our departments. For example, our Marketing team frequently helps test new features for the Product Development team.
How do we create easy-to-find productive feedback for these new features?
Setting up a new board for your feedback
Giving and receiving feedback is important. Taking some time up front to structure the board where you'll be adding all your feedback will make for a more productive workflow. Adding specific areas to your board dedicated for feedback and comments will help cluster everything visually in one place.
Create areas to cluster content
Use the rectangle tool to create these areas and color code them to show the importance and severity of each comment or feedback. Adding Headlines to each area will further organize your board. Headlines are automatically added to the board outline for easy navigation.
Mark items that need clarification
When reviewing a new feature, the Marketing team takes it a step further by @mentioning Developers directly in a comment to let them know that more clarification is needed.
Screenshot everything!
Feedback connected with a visual is very effective to get your point across to your team. Internally, when giving feedback on new features, our motto is: "Screenshot everything!"
We open Conceptboard in a Chrome browser and then copy and paste screenshots directly into the specific areas used for feedback.
Pay attention to clustering the screenshots in the correct area to help your board stay organized and make it easier for everyone to discuss all related comments together.
Hint: After pasting a screenshot in your board, you can use the arrow of the comment box to point directly to what you need to highlight within the screenshot.
Here are the most common shortcuts for Mac and Windows users:
(Please double check your own setup)
After taking a screenshot, press Command + V to paste directly into your board.
Selection screenshot
PC: Use the Windows Sniping Tool
MAC: Command + Ctrl + Shift + 4
Selected window screenshot
PC: Alt + PrtScr
MAC: Command + Ctrl + Shift + 4+ Space and select the window
Hint: Not pasting the right material? Switch to Select (S) on your board, click any empty space and press Command (Control)+C. This clears the internal board clipboard. Paste your content again.
Creating Visual Tasks From Comments
After connecting your Trello and Conceptboard accounts, you can hashtag comments in Conceptboard to automatically add them as tasks on your Trello board.
Here are some best practice tips to get you started:
Individual comment boxes in Concepboard will create individual Trello cards.
To create a card in Trello, type in # after your comment in Conceptboard and select the correct Trello board via the drop down menu.
The first comment in the comment box will be the title of your Trello card, so make sure it's descriptive and brief.
Add additional information as a second comment and tag it with the Trello hashtag to create the comment as a task in Trello.
Any additional replies or comments, in the original comment box, tagged with the Trello hashtag will be added in the comment section of the same Trello card.
A direct link to the comment in Concepboard will be included in the description field of the Trello card.
Tasks are added to the first column of the chosen Trello board, so it is helpful to make the first column in all of your Trello boards an incoming box for Conceptboard tasks.
Keeping these helpful tips in mind, hashtag every comment, thought, and/or feedback in Conceptboard that needs to be a task in Trello!
When your team members review the tasks within their Trello accounts, they have a direct link to the visual information in their Conceptboard. Collaborating within a team has never been so easy!