RESOLVED: Short service interruption for some users
Highlights
15:24 19.08.2015 CEST: There was a short 7 minute service interruption that may have affected some of our Conceptboard public SaaS users.  All systems are back to normal operation, thank you everyone for your patience!
While all systems are back to normal, some users may still experience issues with some app pages not displaying properly.
We apologize for the incovenience this has caused. If you're still having issues displaying any app pages, please clear your browser cache.
Instructions on how to clear your browser cache:
In the top-right corner of Chrome, click the Chrome menu .
Select More tools > Clear browsing data.
In the dialog that appears, select clear cached images and files.
Use the menu at the top to select the amount of data that you want to delete. Select beginning of time to delete everything.
Click Clear browsing data.
Click the menu button New Fx Menu and choose Preferences.

Select the
panel.
Click on the Network tab.
In the Cached Web Content section, click .
Click Safari in the upper left hand side of your screen. In the menu that appears, click Preferences.
In the window that appears, click the Privacy tab. Click the button Remove All Website Data….
Click Remove Now in the pop up window that appears.
You can enable the Develop menu to clear the cache if you don't want to clear your history. From your Safari menu bar click Safari > Preferences then select the Advanced tab.Select:  Show Develop menu in menu barNow from the menu bar click Develop >  Empty Caches
Open Internet Explorer and then click on Tools.
b. Then click on Internet options.
c. Click the General tab, and then, under Browsing history, click Delete.
d. Here you can select history, cookies, temporary internet files and then click delete.
You can enable the Develop menu to clear the cache, if you don't want to clear your history and you have Internet 10 and below.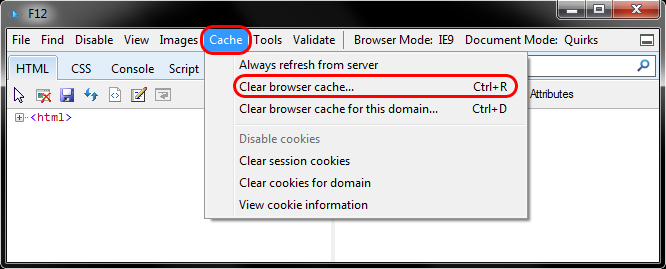 You can always check the status of Conceptboard via our status page. If you notice anything out of the ordinary, please do let us know. Feel free to reach out @Conceptboardapp or support@conceptboard.com.
— The Conceptboard Team