#RemoteReady Webinar Series: Better Remote Meetings with Mike Clargo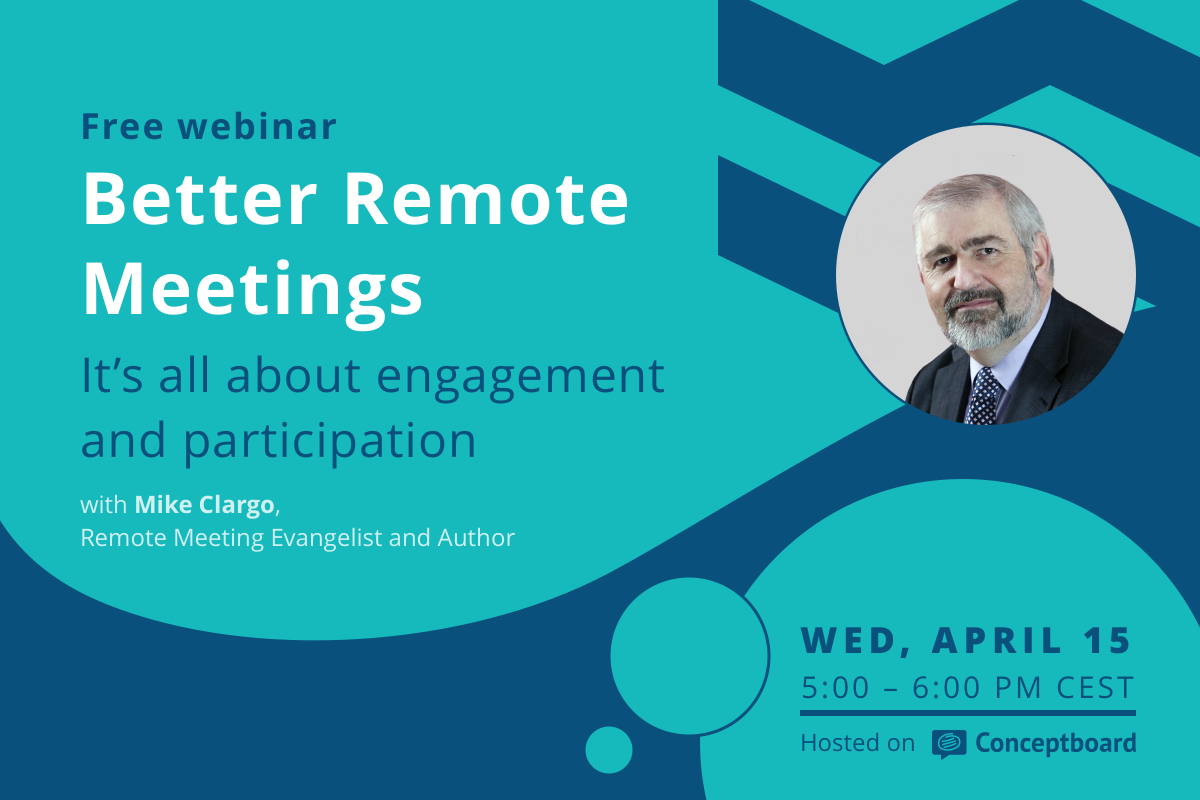 Highlights
In continuation of our free webinar series specifically curated to get you #RemoteReady, we are pleased to announce our webinar on facilitating better remote meetings hosted by Mike Clargo is back by popular demand! We conducted this webinar on the 25th of March in 2 different time slots  and the feedback has been overwhelming. Read about the previous sessions in our blog post. The details of the webinar are as follows:
Better Remote Meetings – it is all about engagement and participation (Slot 1 fully booked)
with Mike Clargo: Remote Meeting Evangelist and Author (meeting.toolchest.org)
Wednesday, 15 April 2020 from 5 p.m. – 6 p.m. CEST
Language: English
About the host
The host of this session, Mike Clargo has spent three decades: in designing meetings to inspire and engage leadership teams in a shared vision of success; in training others to do the same; and in creating and curating resources to support that. Read more about him here.
What to expect
In an interactive session hosted on Conceptboard, Mike guides participants through the six steps to running successful remote meetings. In equal parts insightful and thought provoking, Mike's session is designed to stretch your thinking on how remote meetings should be run in order to facilitate participation and drive results. He does this with the help of the 6 A's that govern remote meetings and shows how adherence to this result-backed methodology can help you elevate remote meetings for distributed teams.