New Feature: Import Spreadsheet Cells as Sticky Notes
Whether you're building user stories or running a design thinking workshop, we've made it easier to add content from your spreadsheets directly to your boards.
Import spreadsheet cells as sticky notes
You can now copy a table or cells from Microsoft Excel, Google Documents and Spreadsheets, or web html tables and paste it straight into your board! Each cell will be pasted as its own sticky note.
Please note this feature works in current versions of Chrome, Firefox, Internet Explorer, and Edge browsers. Here's how it works:
Ctrl/Cmd + C to copy cells
IE/Edge/Firefox browser users: click +Insert or the + icon in the  board
Ctrl/Cmd + V to paste cells in the board
Tips for pasting spreadsheet tables as sticky notes: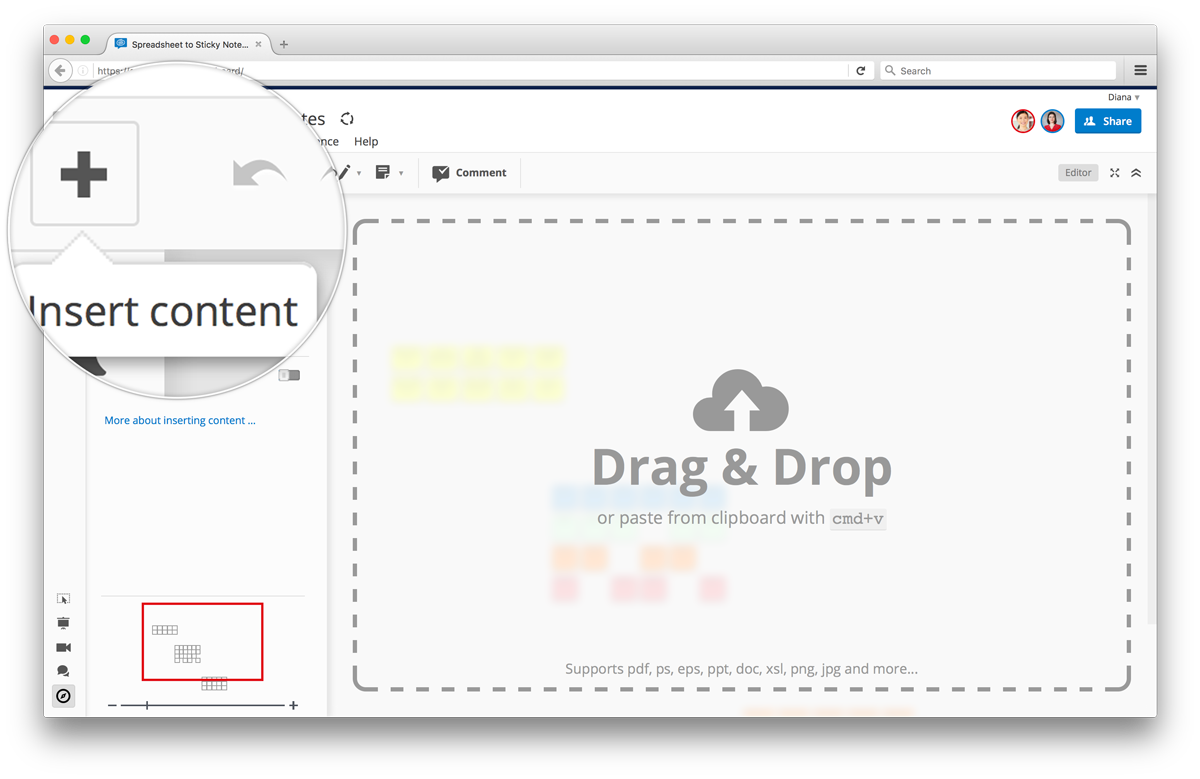 Depending on your setup, some Firefox, IE, and Edge browser users may have to click the + icon before they can paste spreadsheet cells as sticky notes.
Make sure to paste the cells into an empty area of the board. This makes it easier to then select the sticky notes and change their size and color.
If your sticky notes have a lot of content and overlap, use the Select tool to drag a selection rectangle around all them. Grab the selection handle and resize all the sticky notes together. This keeps them nicely aligned.
Prefer to have a different layout? Use the grid layout to quickly re-organize sticky notes.
Check out the other new features we've just released
Jumpstart your collaboration today!
Discover how Conceptboard accelerates your virtual collaboration and achieve brilliant results.