Mapping out a Customer Journey: Part 2 + Template
A couple of months ago, we created a blog post about Customer Journey mapping. We got such great feedback that we wanted to highlight a few more details regarding this process. We've also been asked to create templates, so you asked, we listened, a template can be found on the bottom of this post!
As a customer, you want to experience the best possible journey across all touchpoints, from the beginning to the very end, without any hiccups or problems. So for business owners, it's important to thoughtfully map out the interactions your customers have with your business.
What is a Customer Journey Map (CJM)?
For those of you who aren't familiar with this, a customer journey map represents the customers' point of view, opinions, experience, and feeling through their engagement with your product or service.
Starting from the initial contact, it shows where in your process your customers feel a particular emotion, satisfaction or dissatisfaction, and why they could be feeling that emotion. No matter how much information it contains, it always goes back to the customer and their key interactions with your organization.
Why are Customer Journey maps necessary?
Not only is it imperative to be able to understand a customer's thought process when they are interacting with your product, but also customer journey mapping identifies the positives and negatives of your process. More importantly, it shows gaps, pain points, and opportunities of the experience. Giving you a chance to improve the overall experiences.
Create your own Customer Journey Map
Since a Customer Journey Map is a visual story-telling aid that describes the experience of customers, there is no definite amount of information that needs to be included. In most journey maps, there are at least these important points:
Similarly to infographics, you can also include visual aids to help paint a better picture of a typical customer.
Journey Map Template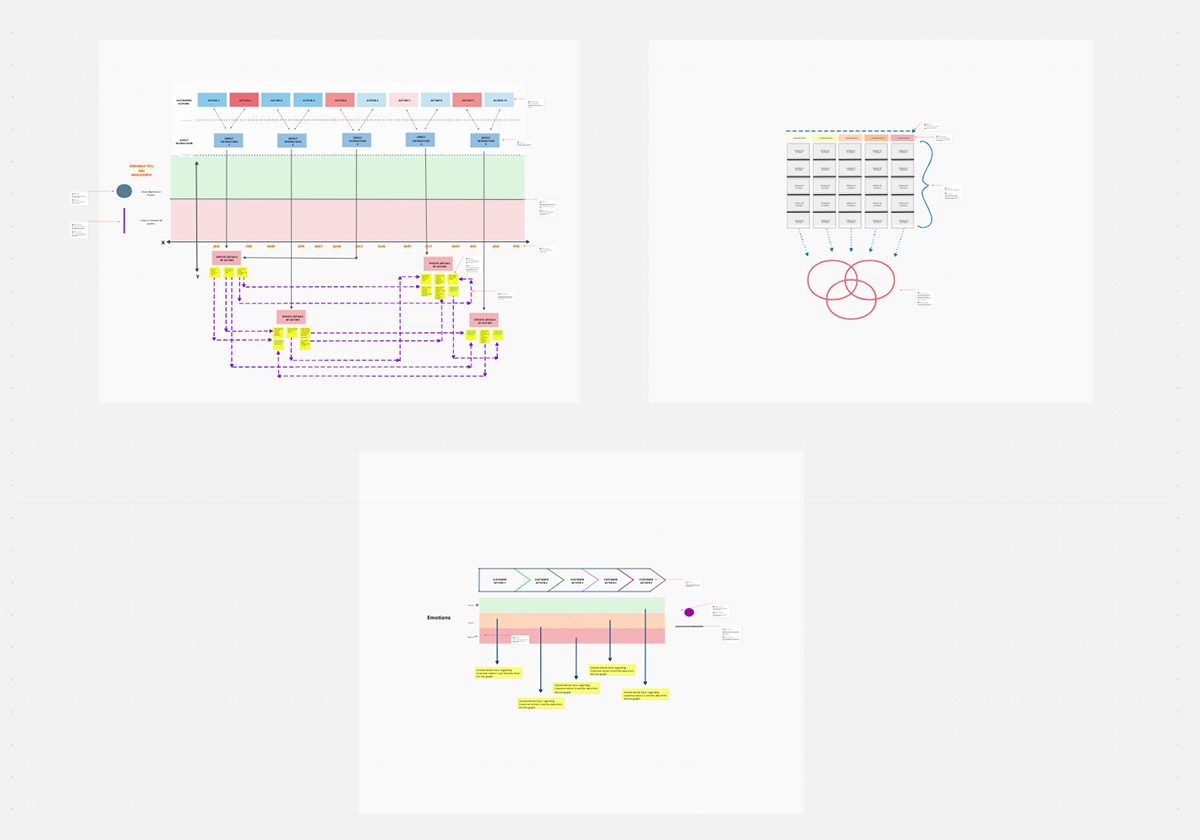 Try out your experience map with Conceptboard by clicking on the template below! You will find 3 difference templates that you can use in its entirety or pick and choose details from each and create your own! Whatever best fits the needs of your map.