Scribbling: Great For Visual Communicators
Sometimes there's no better way to capture an idea than to sketch it out or jot it down. Whether it's a formula from class or a quick mockup from a brainstorming session, handwriting and drawing are often the most direct way to communicate what you're imagining and thinking. In Conceptboard, the Scribble tool is one of the primary tools used during a collaboration session- it's great for marking up images and sketching out ideas directly next to text boxes, comments, and images.
That's why we've updated the Scribble tool for faster and smoother handwriting! We've focused on improving performance and creating smoother lines to mimic real handwriting. Tablet users especially will be able to write and then use two touch points to drag the board around with less lag in between writing and moving.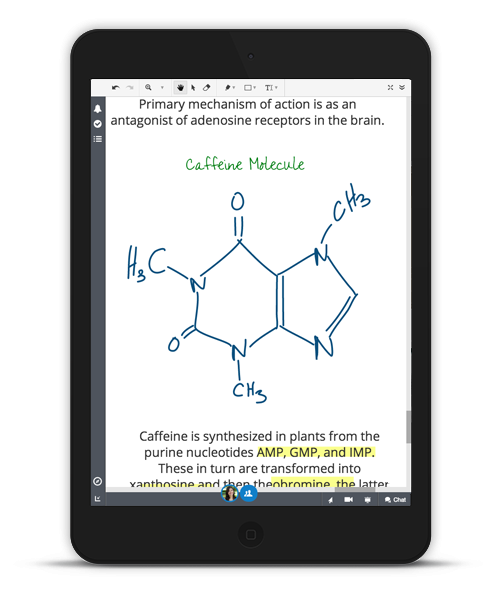 Scribble Pen Tool Options In The Board
The Scribble Tool is located in the top toolbar in both the Review and Create Modes. There are several line widths, colors, and styles to choose from so you can stylize your notes as you see fit. The scribble tool automatically creates one object from the moment you start scribbling to when you stop or lift the stylus from the surface.  You can select a scribble and resize it or select and group several scribbles. Check out more about the other Conceptboard tools in the help center.
For the smoothest writing on a tablet, use a stylus and check your zoom level when using the scribble tool–depending on your tablet you may have a better performance if you zoom in between 100-200% percent. Check out the best practices for using Conceptboard on a tablet.
How are you using the updated Scribble pen tool? Share your tips in the comments!