There are many benefits from using Google+ to optimize your marketing strategy. Not only can you find loyal customers within this social media, but it can also increase your search ranking! This is why it is very important to keep your profile consistent with your marketing campaign.
Use the new Google+ template to refer to the recommended image sizes and to try out each image directly on a board. Simply click on the template, drag in your images into the board, and move them around at your liking. This will give you an interactive impression of how your new social media campaign looks like!
Google+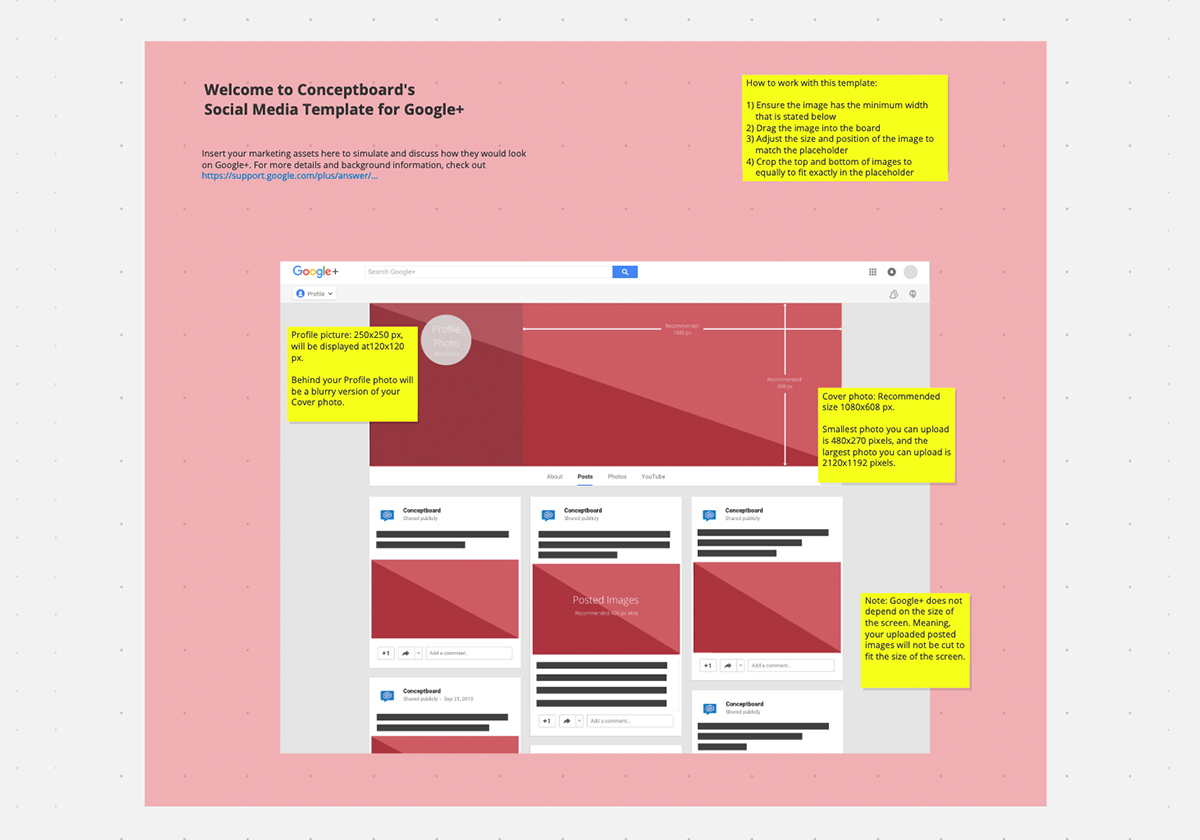 Your Profile picture on your Google+ page is displayed as a circular photo of 120×120 pixels but is recommended to be uploaded at 250×250 pixels. Google+ does mention that the bigger the image, the better it will look.
For your Cover photo, it is recommended to use 1080×608 pixels. However, the smallest size to have is 480×270 and the largest size is 2120×1192 pixels.
Any posted images should be at least  426 pixels wide, but the height can vary.
Leave us a comment below with what you think of this template and if there are any specific templates that you would like!